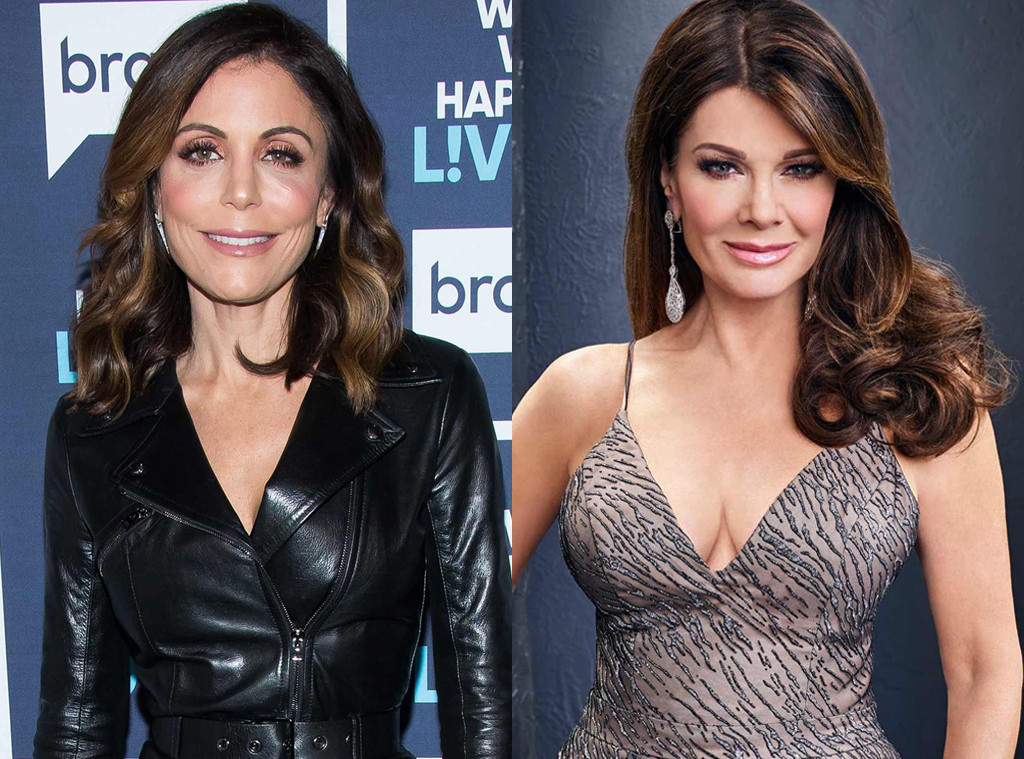 EOnline.com
:
The Ghostbusters aren't afraid of no ghosts and Lisa Vanderpump isn't afraid of no Bethenny Frankel.

In a preview clip for The Real Housewives of Beverly Hills' Tuesday, Feb. 27 episode, LVP and Bethenny come face-to-face thanks to Kyle Richards. Kyle, it appears, is still reeling from her moment with Lisa in the Tuesday, Feb. 20 episode where Kyle tried to take Dorit Kemsley to task over Dorit talking about Lisa behind her back…only to have Lisa appear not to care about Dorit's gossip. In fact, Lisa even offered to leave separately with Dorit after the heated moment with Kyle. This caused a few (drunk) tears. Enter Bethenny.

"It was a thank you, f—k you," Bethenny says about the relayed actions of Lisa over Kyle's fight with Dorit. "It was a thuck you, we call it."

Lisa makes her case to Bethenny, but in a confessional she says, "Now Kyle's got Bethenny as a backup, well, I have no problem going head-to-head with Bethenny."

At the fashion event, Lisa tells Bethenny to settle down, saying she knows the look Bethenny is getting on her face. Bethenny asks Lisa who she's a better friend with, Dorit or Kyle, and the attention quickly turns to Dorit's mysterious accent. "Don't start," Lisa tells her. "You know exactly that you're doing."
RELATED:
'Real Housewives of Beverly Hills' Recap: Kyle Richards Stirs the Pot With Dorit Kemsley and Lisa Vanderpump